News Analysis
A recently resurfaced video from 10 years ago shows Black Lives Matter (BLM) co-founder Patrisse Cullors, who has described herself as a "trained Marxist," is an apparent fan of communist dictator Mao Zedong, who is responsible for the largest number of deaths in recorded history.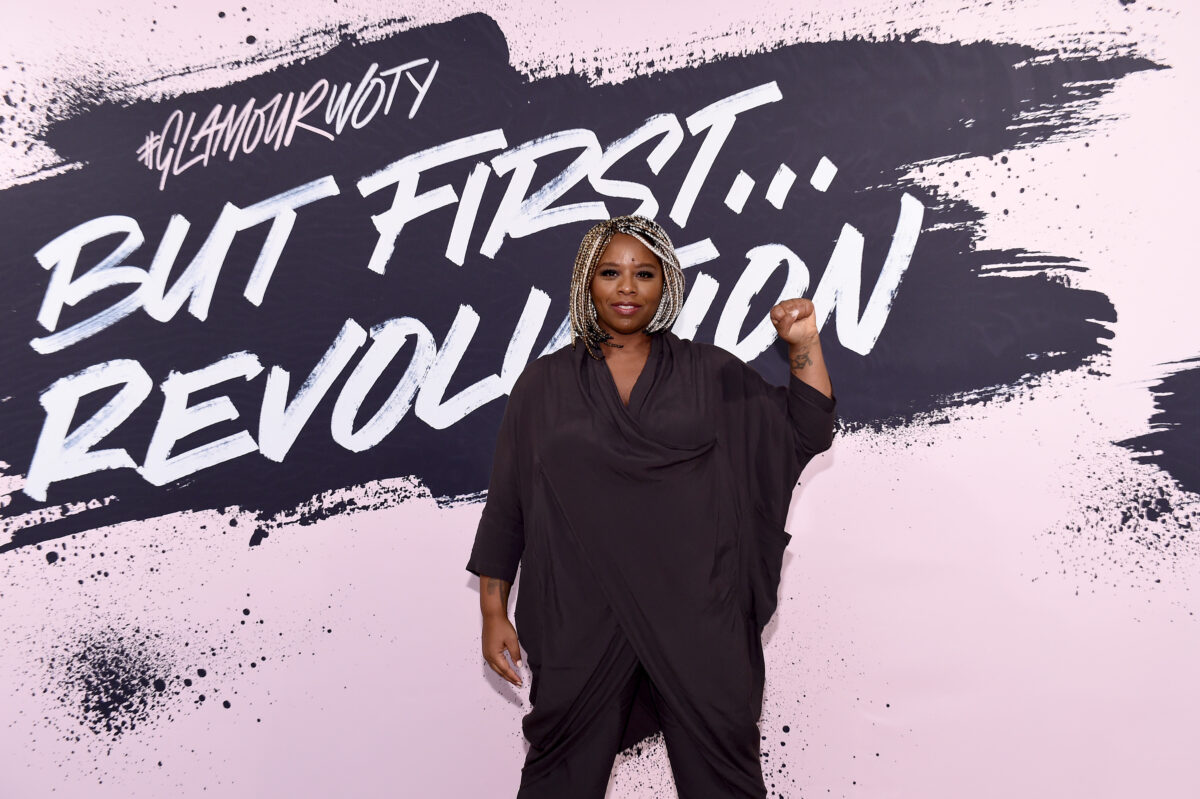 In a speech at a gathering of the Labor/Community Strategy Center, a communist think tank in Los Angeles, circa 2010, Cullors said that the leftist think tank's founder, Eric Mann, had written a book comparable to "Mao's Red Book," an apparent compliment.
Mao's Red Book, also known as "Quotations from Chairman Mao Zedong," is a collection of what Chinese Communist Party (CCP) dictator Mao had said and written. During the Cultural Revolution, it was distributed to the CCP's army and the general public across the country. The cover was in red, hence the name. Chinese people were forced to memorize, recite, and quote his words in work and life during that period of time. A very small size version was made to make it easy for people to carry with them all the time, and so followed the name "the little red book."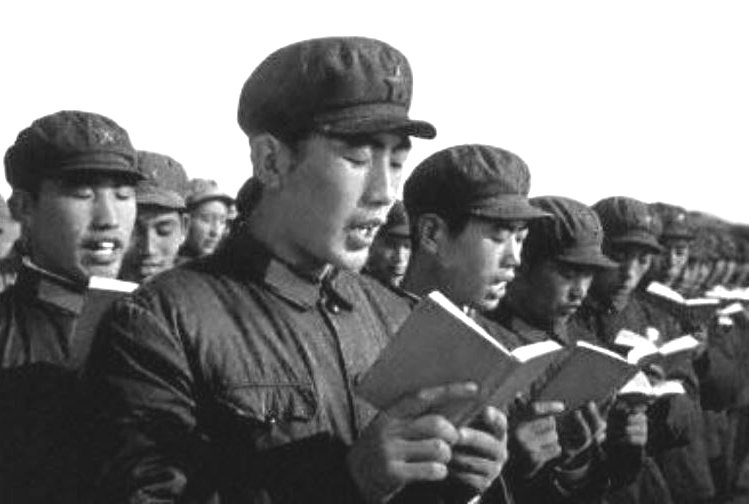 Cullors said in her speech, "I was speaking to this young person from Arizona who is trying to fight S.B. 1070, and he grabbed a book [written by Mann] and he said, 'It's like Mao's Red Book.'"
"And I was like, 'Man, that's what I was thinking.' And it was just really cool to hear him make that connection," she says in the video.
She suggested buying "10-15 of these books," organizing a youth group "where you talk about it and you really try to engage this."
"I think I have a really important role speaking to youth, maybe it's because I came to the movement at 17 1/2, so I have just a knack for knowing how to organize young people," she said in the video.
Cullors was one of three founders of BLM. She was recently revealed by the New York Post to own four properties and a mansion in a white neighborhood in Los Angeles, and was described by Chinese netizens as the "American version of Sima Nan."
Sima Nan, a Chinese pundit and a famous "Wumao," or paid CCP commentator, is best known for his online support of the CCP and criticism of the United States. When the Chinese public reacted with shock after finding out that Sima and his whole family also live in the United States, he allegedly explained that "Anti-America is my work, staying in America is my life."
Likewise, the video clip of Cullors attracted many to share it on social media.
According to a 2014 article on Sohu, one of the search engines and CCP's online media outlets in China, "Mao's Quotations" was edited and published by the People's Liberation Army Daily in 1964, and was issued to all the soldiers and officers of the army "like weapons," as ordered by Lin Biao, then Vice-Chairman of the CCP's Central Military Commission. It was issued to the general public soon after and became the cornerstone of China's Cultural Revolution. By 1966, Mao's Quotations was used as a textbook in Chinese schools.
An article published on kknews.cc website in 2015 revealed that Mao's Quotations was published in 37 languages to 117 countries and regions around the world, and Publishing Perspectives said in 2010 that the total publication number of Mao's Quotations, both in China and overseas, was at the top of the best-selling booklist alongside the Bible, exceeding 6 billion sales.
The Epoch Times reached out to Cullors for comments.
The Origin of the Black Power Movement and Its Relationship With Mao Thought
Cullors' apparent fondness of Mao draws attention to the influence of Mao's theory on the Black Power movement in the United States.
One of Mao's goals in launching the Cultural Revolution was to export revolution to the world and start a world revolution. The founder of the Marxist Black Panther Party was a follower of Mao.
In a 2016 article in the Chinese edition of The New York Times, "Let One Hundred Panthers Bloom: The Black Panthers and Mao Zedong," Huey P. Newton, who founded the Black Panther Party in 1966, was said to have regarded Mao as "a hero," quoting historians Robin D. G. Kelley and Betsy Esche saying in a 1999 article for a Columbia University journal, "In Harlem in the late 1960s and early 1970s, it seemed as though everyone had a copy of … the 'little red book'" and that "this controversial radical group was a major force in the cultural revolution."
Many members of the Black Panthers died in shootouts with police, fell to factionalism and internal killings, and died in prison.
According to a Baidu entry on the Black Panther Party, some members of the Black Panther Party in California drove to a Chinese bookstore in San Francisco to buy bundles of Mao's books for 20 cents each. Then they went to the University of California campus and sold them for $1 each to make money. Then they bought guns with the money. Mao had a saying that political power grew out of a gun's barrel, and the Black Panther Party showcased how to learn and flexibly apply Mao's theory.
Baidu is both a popular search engine and the Chinese version of Wikipedia in China, and though it is said that registered users are allowed to create and edit entries, the website is under the governance and censorship of the CCP.
According to a 2015 article in Tencent Culture, "Mao's Thought Guided Black Americans to Plot a Revolution," Mao's Quotations became a must-read for Black Panther Party members. After 1959, many of the Black Power movement leaders, including W. E. B. Du Bois, one of the founders of the National Association for the Advancement of Colored People (NAACP), went to China to meet Mao.
In a Baidu article titled "A Mysterious Group in the Riots in the U.S. Unveils the Most Glorious Part in the History of the Black People," published on June 30, 2020, the author described the members of the group as "all being black, dressed in combat suits, carrying rifles across their shoulders, and looking really impressive." The author, Zhou Jingyan, a World Chinese Weekly columnist, as introduced by Baidu Baike, likened these people to The Black Panther Party, "once a black group that was armed against white oppression."
Zhou wrote at the end of the article: "When the black world was about to fall apart, it was they [The Black Panther Party members] who stepped forward. It was like a shimmering light in the pale night. Unfortunately, that light has been extinguished for too long."
World Chinese Weekly is a Chinese media platform based in North America. "Founded in 2007 in Chicago, USA, and moved to Vancouver in 2011, World Chinese Weekly is a multi-media Chinese weekly based in North America and radiating to the global Chinese population." The purpose of the media company is to "focus on the global Chinese and promote Chinese culture; let the world understand China and help China go global," it says on its website.