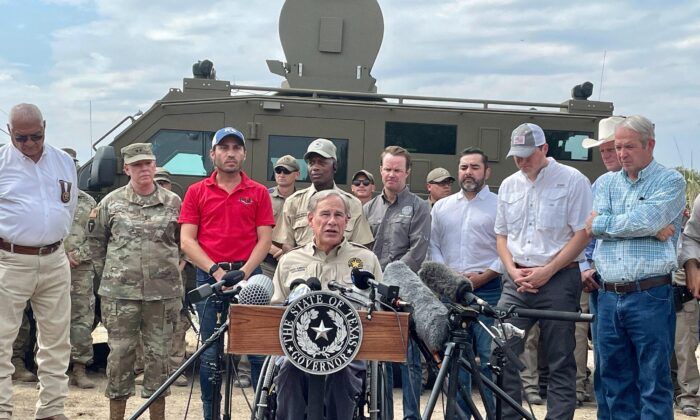 Texas Governor Urges Biden to Declare Federal Emergency Due to Illegal Immigrant Surge
Source: Epoch Times
Date: 9/21/2021
President Joe Biden should declare a federal emergency for the state of Texas because of the unprecedented surge of illegal immigrants, Texas Gov. Greg Abbott says.
Abbott, a Republican, declared a state of emergency for counties across the state's border with Mexico earlier this year, but that didn't stop thousands of illegal aliens from entering the United States in Del Rio in recent days.
"If you look at what the financial strain and the healthcare strain and other strains that Val Verde County is dealing with, as well as the additional counties around this area, there is a need for a presidential disaster declaration," Abbott told reporters in Del Rio on Tuesday.
Abbott sent a letter (
pdf
) on Monday to Biden making the request but he has not heard back yet.
Abbott said a dam on federal property is letting immigrants "easily traverse the Rio Grande River" and that the surge "shows no signs of slowing" while posing life-threatening problems for area residents and overwhelming law enforcement and healthcare resources.
Some 16,000 immigrants entered the area between Sept. 15 and Sept. 18, according to Texas officials. That's nearly half the small city's population, which is around 35,000.
"Families, including infants and children, need food, water, and medical supplies that the local government cannot supply. Thousands of families are immobilized in 100-degree heat as their numbers continue to swell as they wait to be processed by the approximately 64 federal agents in the area. Individuals are camping in squalid conditions and bathing in muddy river water, causing great health concerns," Abbott said.
The White House did not respond to a inquiry on the request. White House press secretary Jen Psaki told reporters Monday that the situation in Del Rio is challenging, adding that "it's devastating" to watch video footage of what's happening there.
Homeland Security Secretary Alejandro Mayorkas told senators in Washington on Tuesday that the administration is executing its plan, which involves deporting many of the Haitians who are in Del Rio.
And Biden told reporters in New York that his administration "will get it under control," referring to the crisis, which has exploded since he took office in January and reversed key Trump-era immigration policies.
But despite a surge in federal resources to Del Rio, and flights taking hundreds of Haitians to their home country, some 8,300 immigrants remain under the bridge in the city, its mayor, Bruno Lozano, told The Epoch Times.
Abbott said he was promised by Mayorkas as well as others in the Biden administration as early as February that they would provide resources to prevent situations like what has unfolded in Del Rio from happening.
"All those promises were never fulfilled," he said.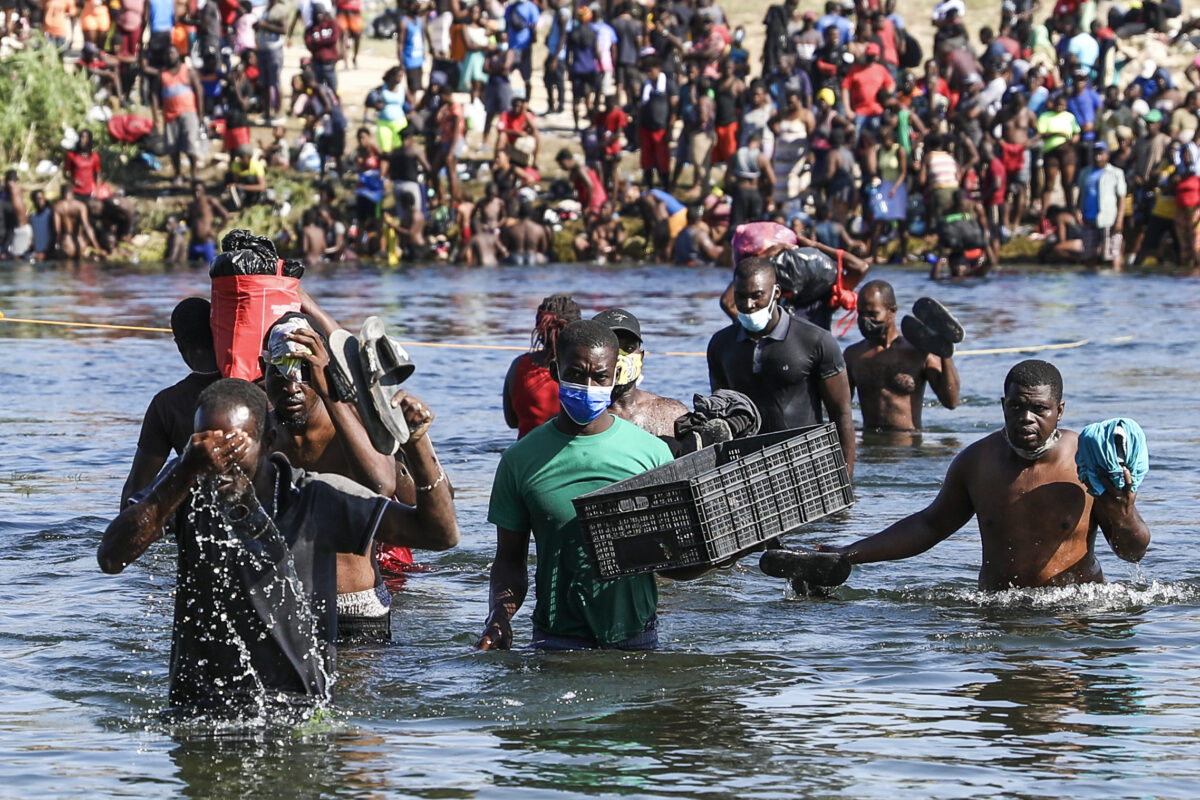 That's prompted Texas to send state law enforcement to the border, direct the arrest of illegal immigrants for trespassing, and take other measures.
In Washington, Mayorkas was questioned sharply by Sens. Ron Johnson (R-Wis.) and Josh Hawley (R-Mo.), who expressed incredulity at his claims.
"Do you honestly believe that the border is not open?" Johnson asked.
"I do," Mayorkas responded.
The official said that there has been a drop in encounters with illegal aliens at the U.S.–Mexico border over the last several weeks, after encounters topped 200,000 in both July and August.
Hawley pointed to the Del Rio situation and wondered when the administration's plan, which has involved dismantling programs the Department of Homeland Security said helped staunch illegal immigration, would start working.
"We are not finished in the execution of our plan and I never suggested otherwise. We continue to do the work that we are required to do to secure our border. That is an ongoing process and, indeed, we are executing it," Mayorkas said.